Hoy voy a recuperar esta antigua entrada de mi blog y actualizarla... disfrutadlo chic@s
Y ya que el primer comentario fue de Woed, esto es lo que Woed decía de ellos en Contra Rutina, su blog:

Los alemanes The Crimson Ghosts son los culpables de la creación de la deliciosa etiqueta brutal horropunk, y es que han sabido subir unos cuantos grados y decibelios al clásico horropunk de toda la vida, hasta llevarlo a límites extremos sin mermar ni un ápice de velocidad.


THE CRIMSON GHOSTS
#
Cologne, NRW - Germany
#
Genre
:
Horrorpunk / Brutal Horrorpunk
"HORRORPUNK THAT RIPS YOUR BRAINS OUT"

Back at the end of the seventies, when the Zodiac-murderer felt he was becoming too weak to go on with his deeds, he decided to re-animate four already executed serialkillers by black magic, to carry his name through times and collect slaves for his life in the realm of the dead. He called them "The Crimson Ghosts" and in 2001 these undead creatures gathered to spread sonic terror and bring horror in the name of their father to the world of the living.
Vlad
(Vokillz) – the madman who believed, fresh human blood would bring immortality, so he drank up some virgins.
Reverend
(Helldrums) – the weird priest who apostatized of christian believe and killed many sinners instead of shrive them.
Monstrosity
(Subsonics) – Police censored every detail of his killings, so that one must come to the conclusion, that he was very "playful" with his victims.
Jackal
(6 String Violence) – Driven by paranoid delusions he literally shredded his victims with the blades he wears on his hand.
Bad enough to the world, those four demons are amongst us, now everything seems like there is a fifth crimson ghost who makes his bloody path to join his brothers in gore.
To be continued.....................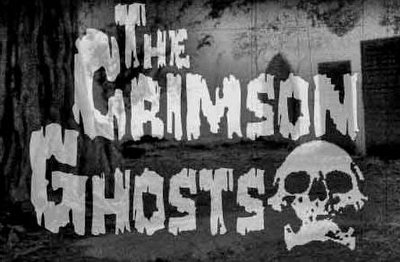 The Crimson Ghosts - Misfits Covers
-200?
All hell breaks loose
Astrozombies
Don´t open till Doomsday-138
Halloween
Hybrid moments
Saturday Night-Last caress
Scream
Some kind of hate
We bite
Direct Download
:
The_Crimson_Ghosts_-_Misfits_Covers.rar
The Crimson Ghosts - Horrorpunk Promo
-2003
Just Promotional stuff from the cologne horrorpunks
called "THE CRIMSON GHOSTS"
Own Stuff
1.) The dead rise
2.) Sons of the Zodiac
3.) Army of the Cenobites
MISFITS Covers
3.) All hell breaks loose
4.) Hybrid moments
5.) Scream
Direct Download
:
The_Crimson_Ghosts_-_Horrorpunk_Promo_-2003.rar
The Crimson Ghosts - First Killings
-2003 and 2004
01 - The Dead Rise
02 - Sons Of The Zodiac
03 - All Hell Breaks Loose
04 - Hybrid Moments
05 - Scream
06 - King F Skull Island
07 - At Night
08 - Death Form Above
Direct Download :
The_Crimson_Ghosts_-_First_Killings_-2004.rar
The Crimson Ghosts - Leaving The Tomb
-2004
1. Leaving The Tomb
2. Reborn Of Trioxin
3. When They Howl
4. Sons Of The Zodiac
5. Regan (is possessed)
6. The King Of Skull-Island
7. Death From Above
8. Until You Wake
9. The Dead Rise
10. Pre Mortem Ecstasy
11. Necrobabe
12. Army Of The Cenobites
13. At Night
14. Hunted
15. Tale Of A Haunted World
This file contains these extra tracks
:
16 All Hell Breaks Lose (DEMO)
17 Hybrid Moments (DEMO)
18 Scream!(DEMO)
19 Don't Open'Til Doomsday-We Are 138 (DEMO)
20 Saturday Night-Last Caress (DEMO)
ed2k Link
:
The Crimson Ghosts - Leaving The Tomb -2005
Direct Download :
The Crimson Ghosts - Leaving The Tomb
The Crimson Ghosts - Carpe Mortem
-2006
1. Carpe Mortem
2. Back for No Good
3. Somewhere In A Casket
4. The House
5. From Beyond
6. The Beast
7. Midnight Mayhem
8. Night of The Dead PromQueen
9. Patchwork
10. Mephisto
11. End Of Days
12. Shadows
13. Reptile
The masters of brutal HorrorPunk are back with Carpe Mortem, the long awaited 2nd album
ed2k Link
:
The Crimson Ghosts - Carpe Mortem -2006.rar
Direct Download :
The Crimson Ghosts - Carpe Mortem
http://www.crimson-ghosts.de
http://www.myspace.com/thecrimsonghostsgermany
THE JACKAL