GUTTER DEMONS # Montreal, Quebec
Canadá #

Genre: Psychobilly/Punkabilly




Band Members : Johnny ToxiK (radioactive riffs & howls), Flipper (spins & slaps), Custom Pat (hypnotic voodoo rhythm & beats)
Influences : 80's Psychobilly, 50's Rockabilly, Street punk, Horror punk, Country.....
Sounds Like :

As the moon rises from behind the clouds, shadows of Evil appear to you, coming out from dark back alleys. Creating powerful sounds and hypnotic beats to put every human being into a PSYCHOBILLY frenzy. Afraid you're not, but disturbed by the blend of horror you'll be and sooner or later, these three Demons will be coming for you!"


Gutter Demons - Misery, Madness & Murder Lullabies
-2008 [mp3 - 256kbps]
01. Guilty
02. Follow
03. House By The Cemetery
04. Sunday
05. The Offer
06. Snakepit
07. Firestarters
08. Recherche
09. Advice
10. Take A Trip To My Grave
11. Dead Or Alive
12. The Wild One
13. Revenge
Gutter_Demons-Misery__Madness___Murder_Lullabies.rar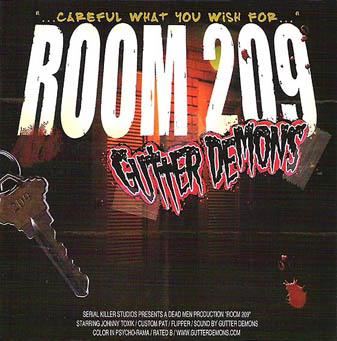 Gutter Demons - Room 209 -2006 [VBR - 54MB]


1 Room 209




2 Run Away Loco




3 Psycho-Rama




4 Insomnia




5 Hell-Bent On Rockin




6 Children Of The Damned




7 Devil Horns




8 Deranged




9 Pauvre Mart




10 Buried Alive




11 Dead Men Walking




12 The Funeral



Gutter_Demons_-_Room_209.rar