HELLBOUND SAINTS #Utah County, USA#

Genre: Psychobilly/Punkabilly

"I Got Me A New Sadist"


Band Members : Kirby Gene - Geetar Angela - Double Bass and lookin' sexy Tanner - Drums and Sex Beetz Jordan Suave - Lead Geetar Joshua- slapping anyone Kirby Gene tells him to and being totally gone every show
Influences : Goth, Rockabilly and RocknRoll

Were sorry to inform you that Hellbound Saints has ended. On great terms may i mind you. Anyways, some members of the band have started a new project called The Devils Cuntry check them out on our top 8! A short history of the band: The band started about 2005 when Kirby Gene, Bradley Video and The Rev. Sammy Horror got to gether and wanted to build up a psychobilly scene in northern Utah (the previous being rather small but was being lead by none other than The Pegan Dead who we worship). After one hillarious show at a little BYU girls house Sammy had to leave us to go out east. Later down the road we picked up Ethan who had a great drive and really pushed us in the right direction. When we had Ethan we had gigs with such great bands as The Eden Express, Hellbats, Zombie Ghost Train, Die monster Die, Left for Dead, The Independants (who I was able to share my blood recipe with and give Willy a jar of blood to) the Pegan Dead, Tragic Black, Carphax Files, Resurex, Stolen Babies and Mad Sin. Not to forget many many many more wonderful bands. The band lost Ethan after about a year and a half and then reunited with Sammy Horror for a brief period but then Bradley had decided to hang in the towel and Sammy followed. Luckly for me this cute little transgender boy had just walked into my life a little before, Named Tanner Glitter who shared my taste of raw rock and roll and feminite fashion (and a very gifted musician). So together we found darling lil' Margeret to stand in, untill she could bearly stand being around two georgous boys! When she couldn't take it anymore (and committed suicide) we recruited a dear friend Jordan Suave and latter the beautiful Angela. The two added such a wonderful mix of rockabilly and death rock, I will always treasure those late night jams. With this combination we played some wonderful gigs with our dear friends Digital Luv. And there you have it a short history. Much thanks to all friends, fans and bands; Each and everyone of you made life sweet. -Kirby Gene And thank you to all my past band mates for helping me achive my fantasies and especially Bradley my brother who dreamed a dream with me and we achieved it.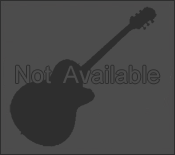 Hellbound Saints - Night of The Zombie Invaders (EP) -2005
1. Anagloshi 3:11
2. Skeleton Stomp 2:32
3. Vegan Cannibal 3:01
4. Night of The Zombie Invaders 3:06
Hellbound_Saints_-_Night_of_the_Zombie_Invaders_-2005.rar

http://www.myspace.com/hellboundsaints