Este disco de este pedazo de banda de Horror/Punkabilly debeis agradecerselo a daemous, lector asiduo del blog, por cierto, no es la 1ª vez que colabora enviandonos alguna cosilla, haber si cunde el ejemplo....

Gracias daemous (:=

THE WRECKING DEAD #Denmark AndUSA#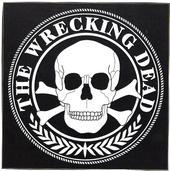 "Only The Wrecking Dead are 1% Psychobilly!!!"


Genre: Horrorpunk/Punkabilly
Sound Description: Drunk zombies on meth.
Band Members : Eric Verniere: Bass guitar
Influences : Cenobites, Godless Wicked Creeps, the Bones, Small Town Pimps
Sounds Like :


The Wrecking Dead started out in 2001 playing local shows in Copenhagen, Denmark. In September 2001, we produced our highly acclaimed demo CD that was featured on the "It Came From Hell vol. 4" compilation. In July 2002 the debut full length album was released on Crazy Love Records. The album received a great deal of attention because of the unconventional mix of Psychobilly, Street Punk and Oi, something which had not been heard before in the Psychobilly music scene. On the live front, the band did a small and highly successful mini-tour in Poland and shortly before this tour, The Wrecking Dead played with such acclaimed bands as Godless Wicked Creeps, The Bones and Small Town Pimps. The last tours the band played were a 4-day German tour with the German band, Up To Vegas and 2 months later a 10-day European tour co-headlining w/ Cenobites. The Wrecking Dead has played the Drop Dead Festival, done a small tour of Canada and completed the Texas to LA west coast tour. A new full cd is scheduled to be released in the spring of 2008! In addition, the band was voted "Best New Act" by www.psychobilly-online.de. After three years of hibernation, the Wrecking Dead relocated to the U. S. and emerged with a new lineup. The Wrecking Dead signed to Hairball8 Records and "The New Breed" EP was released April 2006. Songs from the "The New Breed" will be appearing on the upcoming compilation "Fins and Needles" (Hairball8 Records) which is said to be the largest compilation released in the U.S. featuring both Punk and Psychobilly bands and will be available in all Hot Topic retail outlets nationwide. The band just recently recieved radio airplay on BBC Radio 1's "Punk Show with Mike Davies." Currently, The Wrecking Dead are in the studio working on their upcoming release due out in spring 2008.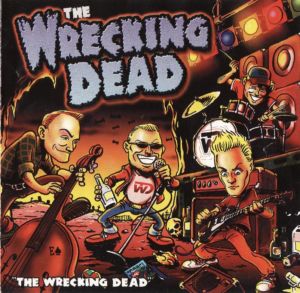 The Wrecking Dead - The Wrecking Dead - 2002
01 - Let's Go
02 - Zombie Boy
03 - Revolution
04 - Wrecking Dead Psychos
05 - 16-30 Whitman
06 - A Hooligan's Dream
07 - Boys On The Docks
08 - F.U.C.K. You
09 - Got Alcohol
10 - Go Psycho
11 - Misfits Medley
http://www.mediafire.com/?3b1ozzbnzj9


The Return of the Wrecking Dead!

http://www.myspace.com/wreckingdead