ASMODEUS #Amsterdam, Netherlands#

Genre: Psychobilly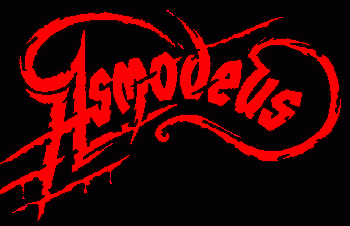 "Amsterdam Psychobilly"

Band Members : Arie :Vocals Bass- Dim :Guitars- Ko :Drums
Influences : Sex, Drugs and of course.... Rock'n'Roll! ......................................................... Rockin' and a Rollin' since 1992............


Once we were young and it started as it is now and it probably always will be… What more info does one need, not much more than the facts and the facts are only for the reader so ssshhhhhhh…!!! Do YOU remember being on hells request…well, we do. Hardly overproduced, not entirely representing a bit of what we do in real life…but what the…..gotta start with your feet in the deep end. Word around the campfire is it has already gained its status of being a collector….all depending on what you collect off course. The record has some songs on it, which actually stood the test of time. Others didn't but then again our perfect status of ultimate Psycho-rock stars was yet to be reached. So much for playing that game. After a studio silence of 24 moons we headed for the shed, busted out the spades and decided to dig up the king. Whispering sweet nothings in his ear, hardly letting his tormented soul slumber, and hey….what the hell did you expect. The record is polished, not as greasily and high profiled as the hair on our heads but even so fiercely produced and later mastered by Tom Holkenberg (JXL)…thanx a bunch…. Now for the sequel……. Has one of you…doesn't really matter who….ever been to a fast food restaurant, anywhere in the world and subsequently ordered a DIABOLIQUE ROYALE ? Well….we just did and after that first snatch you're already in line to go for seconds…..how's that for starters. This trip's got the nourishment you so desperately crave being a reader of infantile writings such as these. So go on and tune in to these fine new tunes covering all but the good stuff in life….and more. Maybe ASMODEUS will be coming to your town…if you're living across the ocean that is. ASMODEUS will be performing a lot of shows in the US…provided with the means we need to step off that ledge and look for that edge we so badly worship. Psycho ! ..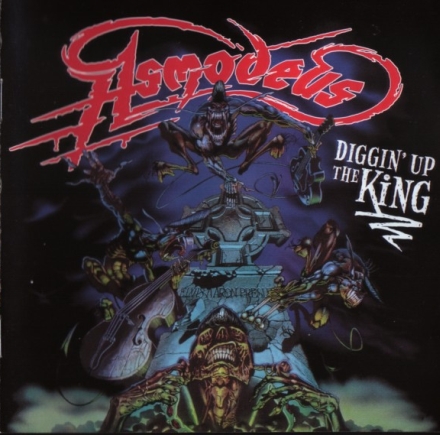 Asmodeus - Diggin Up The King
-1998 [mp3 192kbps Inc. Complete art work]
01 - Pushing Up Daisies
02 - Bloody Choices
03 - Kings Coffin
04 - House Of Doors
05 - Are You Afraid To Die
06 - Enslaved
07 - Best Friend
08 - Psychobilly Fever
09 - On The Trail
10 - My Dark Half
11 - Creep Company
12 - Remains To Be Seen
13 - Secrets
14 - Not A Very Nice Way [Live]
http://rapidshare.com/files/122375264/Asmodeus_-_Diggin_Up_The_King_-1998.rar
http://www.asmodeus.nl/
http://www.myspace.com/themightyasmodeus