THIS BAND IS AWESOME

MENUDO PEDAZO DE BANDA

THE TRIGGERS
#Los Angeles, California -USA#

Genre: Psychobilly/Punkabilly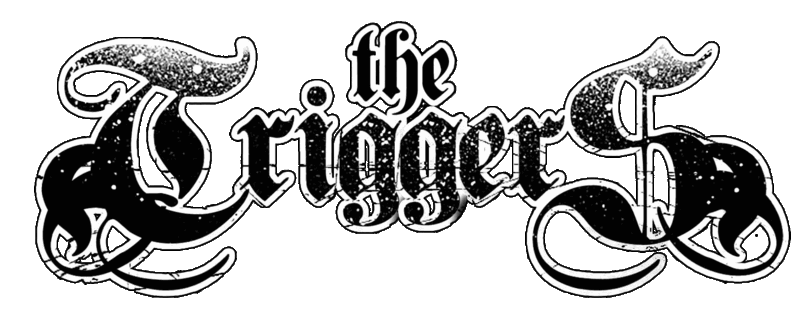 "PSYCHOPUNX!!"

Band Members : Chris Suicide: Vocals, Alex Blue:Guitars, Carey Crash: Guitars, Matt:Upright Bass, Bryan Pumba: Drums
Influences : Our Hearts,Our Souls,Our Families and Our Fans!....

"From the streets of Los Angeles in 2005 the Triggers rose when members of several mainstay Spanish ska-punk bands decided to strike out on their own and create a whole new sound to distinguish themselves and their new project from the existing punk pack.

Chencha Berrinches may not have a songwriter singer anymore, but Los Angeles gained a band that has become a breath of fresh air with their innovative new style, dubbed "Punkabilly", from their combination of punk, ska, psychobilly, and a twinge of Western Rock'n'Roll for good measure, Chris-vampiro! create "The Triggers".

With their breakthrough debut album, "Next Rising Sun", the band, now fully formed with all star new line up: Alex Blue from a famous psychobilly band (CALAVERA),stand up bass and drums Matt And Pumba from a famous band(MAD MARGE AND THE STONNECUTTERS),and Carey from (CRASH CADILLAC'S),Making a explosive combination. Drew on their personal experiences from varied cultural backgrounds and extensive touring to write and record 16 honest, poetic, melody-driven songs that pull you in at the start of the Intro and leave you wanting 16 more at the Outro.

Abounding with compelling guest vocalists, the Triggers' album boasts Elvis Cortez of Left Alone, Daniel de Leon of Rezurex, and Chris Slander of the Slanderin lending their voices to the Triggers' unique sound.

Constantly looking toward the future, the band has already begun writing songs for their sophomore album, and planning a full tour in support of "Next Rising Sun"."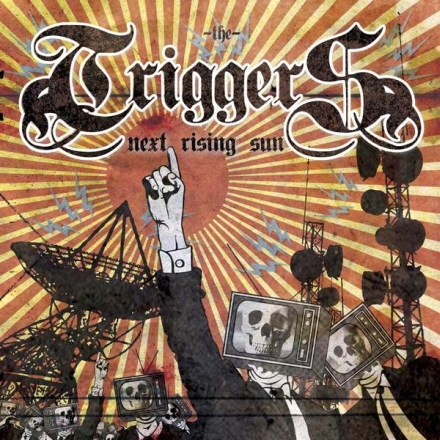 Triggers - Next Rising Sun [2008/MP3/192]
1. Intro
2. If You Are Not Mine
3. From the Streets
4. One More Time Feat. Elvis From Left Alone
5. Infomercial No.1
6. Siempre Fuertes
7. I Wish
8. Im On the Road
9. Nothing Is Wrong Feat. Daniel From Rezurex
10. The Skulls
11. Broken Dreams
12. Infomercial No.2
13. Id Rather Droped Death Feat. Chris From the Slanderin
14. El Derramo Su Amor Por Ti
15. I Don't Want to Be Like You
16. Outro
Triggers_-_Next_Rising_Sun_-2008.rar


http://www.thetriggerspunx.com/
http://www.myspace.com/thetriggers