EVIL DEVIL
#
NovHELLara -Italy
#
Genre
:
Psychobilly
/Punkabilly
"Evil Devil, Italian Psychobilly"
Band Members
:
AngelFace, Vocals *** Teo TankaEvil, Guitars/B-Vocals *** David AmbrosEvil, Double Bass *** Valerio CremEvil, Drums/B-Vocal
Evil Devil's project took place in March 2001 when CremEvil try to put once again together his previous band called Bone Rest which included AmbrosEvil and PiccEvil too. They decided to replace the previous singer with Angel Face, (a very good friend of CremEvil that was since long time in the psycho scene) and change the band name into EVIL DEVIL. It follows a short period of practicing, and the guys decided to self produce a CD with the songs they wrote, just for fun. The band sent the CD to the German label Crazy Love Records, probably the most important in the psycho scene. Only two days later the label replied back that they wanted to produce the band! This because the CD had an interesting mix of old and new Psychobilly school sound and it was something new for the scene in that moment. In the meantime, a new member Teo (ex guitar player with the StompinMad Bats) joined the band as guitarist to have a more powerful sound on live shows, so Evil Devil began to organize the Evil Scream Tour 2002 that drove these mad Italians playing in Italy, Spain (Calella Psycho Meeting) and also several times in Germany (Satanic Stomp, Kings of Psychobilly and a lot of other shows). After that, it followed a long period of practice to write the new songs, there was a very exciting atmosphere among the members, and in a very short time they wrote and recorded their second CD: Breakfast at the Psychohouse. The band, despite to the short time that it took to recorded it, have dedicated more attention on the new CD. Any particular have been considered especially in terms of sound quality, backing vocals and cover art, only to mention some of the details. This because Evil Devil members knew that the new CD would meant the opportunity to have a big chance to let their songs spread all around the world Psycho scene. In fact, the Blood for Breakfast tour 2003 allowed the band to bring their madness all over all over the world with an amazing tour (about 30 concerts!!!), started from Austria, passed several times in Germany (Lipsia, Frankfurt, Freiburg, Cologne, Berlin), Belgium, Italy (of course) and finally USA at Zombilly Weekender, with 3 concerts in NYC, the last one at the famous NYC club, the C.B.G.B. The third CD of the band, named "Drink to Kill My Pain" released in April 2005 had a good success and have been followed by a long tour, the "Drink to Kill Tour" that drove the band all around Europe during spring and summer 2005 and also in California, Los Angeles, at the Key Club in Hollywood, in November 2005. Due to the big amount of shows requests, "Die in Style" Promotion Agency, organized the "Drink To Kill European Tour Part 2" that took part in April/May 2006 hitting Croatia, Austria, Germany, Holland, Denmark, Sweden, Finland and ending up in Italy. After more than 3 years pratically always on the road, and with the entry in the band of Danilo as rhythm guitar, the band decided to take a small break to concentrate on the writing and recording of their 4th album,called "Rocker's Life" just released by Crazy Love Records. New Shows and Tour will follow and are on planning, so... See ya on the road!

Album

:

Rocker's Life

Year

:

2008

Quality

:

mp3 - 320kbps

Covers

:

No

Tracklist

:

01. Intro

02. Rocker's Life

03. Lost in Fog

04. Everything's All Right

05. Long Cadillac

06. What a Great Night

07. Highway 666

08. Hell Lover

09. Psycho Girl

10. To Live is Like to Die

11. Hungarian Fuga

12. In My Bed

13. Funny Toys
4th album from the all over the Psychobilly globe known italian cats! Taking a break to write and record this new masterpiece, the guys are now ready to rock the world again!
Melodic gitar with tons of furious slappin'base!!! Up in your face great Psychobilly!!! Great job guys!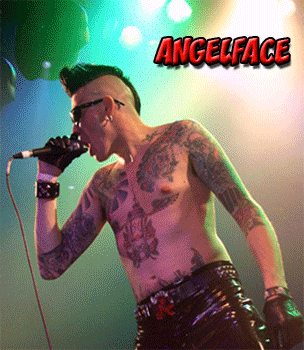 La ley estipula que puedes hacer una copia de seguridad de tus discos originales por lo tanto si no dispones de ese original deberas borrar el archivo despues de 24 horas, no nos hacemos responsables de la mala utilizacion de dichos archivos. No apoyamos la pirateria, no pretendemos perjudicar a nadie con lo aqui expuesto,nos gusta la musica, por eso te pido que apoyes a tus bandas favoritas, compra sus discos, asiste a sus conciertos, participa ...
The law stipulates that you can make a backup of your original abums so if you do not have that you should delete the original file after 24 hours, we are not responsible for the misuse of those files. We do not support piracy, we do not intend to harm anyone exposed to it here, we like the music, that's why I ask you to support your favorite bands, buy their CDs, attend their concerts, participates ...
[
Rapidshare
]
File Size

:
92'5MB