FIRECRACKERS #Grenoble,Paris -France#

Genre: Punk'n'Roll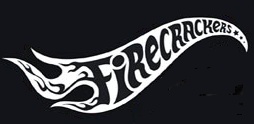 Band Members :
Influences : Creedence Clearwater Revival, The Hellacopters, The Bellrays, Rare Earth, The Datsuns, ACDC, Led Zeppelin, Sonic's Rendez Vous Band, The Rolling Stones, Motown - Stax Soul, The MC5, Radio Birdman, Baby Woodrose, Grand Funk Railroad, The Beatles, The Stooges, Thin Lizzy, ZZ Top ...

We are 4 friends who played in different bands or managed DIY labels (Elevate Newton's Theory, Feverish, Un dimanche ...).
We decided to make our own band in late 2004 to play this rock'n'roll we always truly loved.
We love bands like AC/DC, THE HELLACOPTERS, CREEDENCE CLEARWATER REVIVAL, LED ZEPPELIN, RADIO BIRDMAN, THE MC5 & many more.
We love the warm smell of amplifiers' hot tubes.
We wanna play everywhere, anytime.
The 6 track EP "She Demon" recorded by Friedd Spektör (rhesus, Un dimanche) in only two days, 6 months after the band was built, was out in october 2005.
On november 6th 2006 Un dimanche label released our first 10 tracks album called "Gotta love it" (same guy at production). It had big success on indie radios and made good sales for sure, thanx to Anticraft dirstribution & big promo from Un dimanche label !
In late december we released a new 7" single called "I must protect my soul" recorded & mixed by Lam Son Nguyen. That was an old dream to have our own vinyl records in hands. We'll release more 7" in 2008, and the second album will be out by the end of the year.
We're proud to have shared stage with THE HELLACOPTERS, LORDS OF ALTAMONT, TOKYO SEX DESTRUCTION, HUSH PUPPIES, ROBOCOP KRAUS, ALAMO RACE TRACK, OJM, THE ELDERBERRIES, BAD CHICKENS, WAMPAS, PARABELLUM, FLASHFALCON, HOLY CURSE, RODEO MASSACRE, DUSTER'71, TWISTED MINDS, THE REACTION, THE SLAPSTICKS ... & many more ! Give us few beers & a plug, we'll play.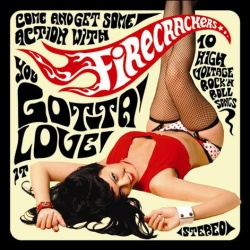 Firecrackers - Gotta Love It

-2006 [236kbps avg / 44.1kHz / Joint Stereo]
1. Bootleg Babies
2. Gotta Love It
3. Psycho
4. Break Out
5. Home Again
6. Easy Way
7. She Demon
8. Gotta Go
9. Kill Kill Kill
10. Big Empty Time
Firecrackers_-_Gotta_Love_It_-2006.rar

We bring you the first EP last year so here is the first album of this great
french rock'n'rll band! For fans of Hellacopters, Motorhead, Ramones, Stooges,
AC/DC...

FIRECRACKERS "Break Out"
http://www.myspace.com/thefirecrackers