PAPERBACK FREUD #Stockholm, Swedden#

Genre: Punk'n'Roll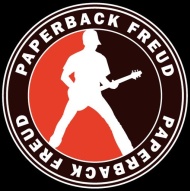 Band Members : Jake the Snake - vocals, Savoy - lead and rythm guitar, Rocki - rythm and lead guitar, Yeti - bass, Thundersteel - drums
Influences :
Sounds Like :

Paperback Freud is a five piece rock n roll machine that hails from Stockholm Sweden, with a notoriusly explosive live show and one simple vision: to make the best damn rock n roll ever! Up to now they have played and been on the line up with acts like: Nazareth, Sebastian Bach, DAD, Girlschool, Cathedral, Kamelot, Jorn, Sabaton, Meldrum, Crucified Barbara, Mustach, Hellfueled, Freak Kitchen, Pleymo.

The band has done uncountable shows on the swedish club scene and have toured and played festivals in Europe and Russia. They have enjoyed great exposure on ZTV and MTV (culminating with a 4th place in the Nordic video top list, MTV UpNorth) as well as extensive airtime on Swedish, French and Finish rockradio.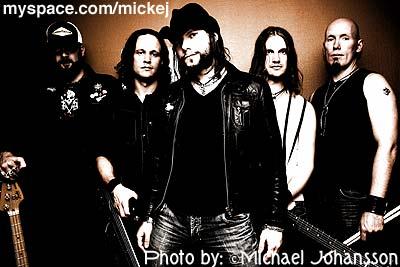 The debut album 'ROLLER' has recieved excellent reviews from both mainstream media as well as underground websites and fanzines.

'This gets me in a really good mood. Roller could be this years big sensation' Jerry Prutz - Close Up Magazine

'A boil down of everything that..s been really good in the hard rock coctail over the last 35 years'. Daniel Berg - Sweden Rock Magazine

'There is something in the air, water, and alcohol in Stockholm, because that is the only plausible explanation for the quality of Paperback Freud's new release, Roller. They play a type of raunchy, gutter rock 'n' roll that is making a serious comeback not just in Europe, but in the United States as well. Welcome Paperback Freud to the party, because they are on the guest list …' Derric Miller-Hard Rock Haven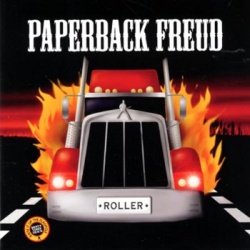 Paperback Freud - Roller -2007
01 - One Of Us
02 - Straight Out Of Hell
03 - Hats Are Gonna Roll
04 - Raise It Up The Flagpole
05 - Aint The Last In Line
06 - Liquor
07 - Roadrunner Jr
08 - Kate
09 - Wild Ride
10 - Devil Man
11 - Dont Blame Me
Paperback_Freud_-_Roller_-2007.rar


http://www.paperbackfreud.com/
http://www.myspace.com/paperbackfreud