New album added

THE METEORS #UK#

Genre: Psychobilly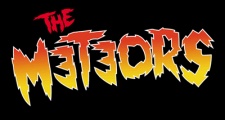 Band Members : P Paul Fenech - Lead Vox & Guitar, Wolfgang Hordemann - Drums, Shaun Berry - B/Vox & Bass


The Meteors started twenty-five years ago as a reaction against the soft rockabilly that was popular at that time and they have now evolved to become the acknowledged "Kings of Psychobilly".
Their audience has continually expanded, and includes not just psychobillies, but everybody from rockabillies and punks, to bikers,
and most alternatives. They are the original creators of Psychobilly Music, and although they have spawned hundreds of imitations, The Meteors are proud to be the only pure Psychobilly band ever. Their songs are inspired by their personal experiences and interests; Horror, Perversion, and Death in general. They list their hobbies as motorbikes, Rock'n'Roll, and burying the living; amongst their heroes are Michael Myers, Charles Manson and Mark Chapman the man who shot John Lennon.

They have now made no less than 40 official albums, and countless singles, not to mention dozens of compilations and re-issues. Many were made in their own recording studio, "In Heaven" a fully working pro studio used by 100's of bands including some very famous household names and lead-man Paul Fenech has also released six successful solo albums. (They have also featured in many films and numerous TV shows) Worldwide sales have increased steadily over the years, and they have toured almost continuously to support these releases.

Their live show is wild and addictive, (they have done it over thousands of times in fact this year passing their four thousand five hundredth) and has been seen in just about every country in the world, including Japan, several tours of America, and every major city in Europe and Scandinavia even spending a sell out week in Israel,
Everybody is welcome at a Meteors show, and the band make a point that The Meteors Live is a political or religious free zone. People should come to enjoy the music, and to wreck if they are brave enough! It's wild and sweaty, but nobody gets seriously hurt.
They are supported by a flourishing fan base, with thousands of supporters worldwide, who are kept in touch by the website www.kingsofpsychobilly.com which is updated daily with tours, band news and new merchandise, and there are several internet web sites devoted to them. And they receive daily e-mail from fans from the 4 corners of the earth. Although there have been line-up changes over
the years, (Paul Fenech being the only original member) the search for the perfect combination is now over. The Meteors are a known name, experienced, professional working band, with an established audience. Their most recent release is "These Evil Things" which has been very well received by press & audience around the world.
This year marks the 25th anniversary of the Band and they will be out there doing what they do best Blasting around the world playing their
World famous live show and taking on all comers
Whatever you do don't forget
Only The Meteors Are Pure Psychobilly
"The Meteors have cared little for trends or fashions, which surely goes some way in showing the reason they have been able to deliver groundbreaking work with such consistency, ever since their debut album 'In Heaven', to their latest crazed offering 'These Evil Things'.
Currently enjoying phenomenal success in the United States, The Meteors will be showing exactly why they have been described as nothing less than dangerous.
Under the direction of lead singer and guitarist P.Paul Fenech, The Meteors took the basics of 1950's Rockabilly and injected it with such 'punked up' venom that it could only be called one thing - Psychobilly." - Carling Academy
The Meteors - The Lost Album
[Pre-In Heaven Recording] (2004) [mp3 @128 Kbps]
01. I Don't Worry About It
02. Your Wildkat Ways
03. Maniac
04. You Can't Keep A Good Man Down
05. Ain't Takin' A Chance
06. Psycho For Your Love
07. The Room
08. Love Me
09. Red Headed Woman
10. Long Blond Hair
11. Haunt You Baby Rock
12. Your Baby Blue Eyes
13. Honey Roll
14. Domino
15. Drowning All My Sorrows
16. Crazy Crazy Lovin' Message
The_Meteors_-_The_Lost_Album___Pre-In_Heaven_Recording__-2004
Pre-In Heaven studio recordings which marked the spawning if the deadly Rockabilly mutation known as Psychobilly. This historic session by the original line-up is now released for the first time ever. An official Meteors approved release, this is something that Meteors fans have been waiting to own for years. Essential!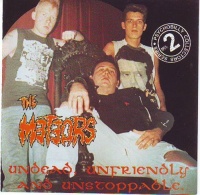 The Meteors - Undead, Unfriendly & Unstoppable
-1989 (1999) [mp3@320+
1. Ma Johnson Meets the Razorback
2. Disneyland
3. My Kinda Rockin'
4. Lonesome Train
5. Johnny God
6. I Go to Bed (With the Undead)
7. Out of the Attic
8. Brains as Well
9. Charlie, Johnny, Rawhead and Me
10. Liars in Wait
11. Surf Mad Pig
12. Please Don't Touch
The_Meteors_-_Undead_Unfriendly_and_Unstoppable_-1989
Format:
LP Anagram Records GRAM 43 -- 1989
CD Anagram Records CDM PSYCHO 2 -- 1999
The series gets under way with two Cds from the first name in Psychobilly, the Meteors. Almost slipping through the net, "Undead, Unfriendly, Unstoppable" has never been available on CD and this gives us the opportunity to get this album to the wider audience it deserves. The packaging comes complete with a round up of the Meteors work.

The Meteors - Anagram Singles Collection -2001 [256kbps]
1.: Surf City
2.: Edge
3.: Johnny's Here
4.: Go Buddy Go
5.: Wildkat Ways
6.: You Crack Me Up
7.: Don't Touch The Bang Bang Fruit
8.: Dateless Nights
9.: Corpse Grinder
10.: Somebody Put Something In My Drink
11.: Fire Fire
12.: Bad Moon Rising
13.: Rawhide
14.: Little Red Riding Hood
15.: Surfin' On The Planet Zorch
16.: Please Don't Touch
17.: Disneyland
18.: My Kinda Rockin'

The_Meteors_-_Anagram_Singles_Collection.rar
http://www.kingsofpsychobilly.com/
http://www.myspace.com/meteors