El sonido de esta grabacion deja bastante que desear, pero se trata de un documento historico de una de las primeras bandas de psychobilly del estado español, embriones del famoso Psychobilly Meeting en Calella

BRONCATS #Barcelona, Spain#

Genre: Psychobilly




Band Members : Xabier "McGavin": lead vocals & slap bass, Xabier "J.Roman" : Bakin' vocals & guitars, Sam "Boiso" : Bakin' vocals & drums

Acerca de Broncats
Broncats were the wildest psychoband from Spain. They started in 1992 and recorded three demos and toured over Europe with acts like Demented Are Go, Mad Sin, Banane Metalik or Spook & The Ghouls. They had a lot of future but unfortunatly they broke up in 1993.
Actually disolved they were a yong band from spain with lots of future but everything turned to black. They were expected to appear at the 6th big rumble but they disolved but before this played in Germany with "Mad Sin" and almost recorded an album. They were those who organized the Calella's festivals and the 1st psycho stomp at barcelona, where they played with "Bannane Metalick" and the guitar man of "Mad Sin". Their sound were next to the "Stray Ctas" with influences of "Quakes" but the sound changed to bands like Numbskulls" and "Klingonz".
Desde el 92 fecha en la cual se desarrollo el primer festival hasta estos días en el que se celebrara su 14 edicion el Psychobilly Meeting se ha consolidado como uno de los mejores en este genero en Europa, ¿cómo fue la idea de realizar este festival?
La idea fue en 1993 de Jutta y Anette, dos psychos alemanas que veraneaban en Calella, pensaron que sería una buena idea organizar unas Psycho-holidays allí, conseguirían que pusieran psychobilly en algunos pubs locales y con un poco de suerte alguna banda actuaría en directo. Aprovechando esto, los Broncats, banda de psychobilly barcelonesa que gozaba de bastante popularidad dentro de la escena psycho en toda Europa, organizó en la sala Garatge Club, en Barcelona, el 1st Psychobilly Stompin' 93, en cartel: Klingonz, Mad Sin, Rockin´bones, Banane Metalik y los mismos Broncats. Por distintas razones, solo Broncats y Banane metalik, junto con Rat Quintana y Vampiros en la Habana actuaron aquella noche. Al año siguiente Jutta y Anette habían desistido y los Broncats se habían disuelto. Fue entonces cuando Raquel Navarro y otros amigos de Calella tomaron la iniciativa y no dejaron morir aquella buena idea. 14 años después el Calella Psychobilly Meeting es el festival más longevo del género y uno de los más populares y importantes de la escena a nivel mundial.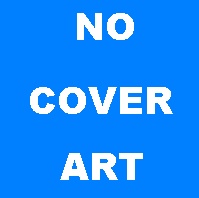 Broncats - Zombie Trash Tracks
(demo tape) mp3VBR
01 intro
02 Roadhouse2
03 pretty vacant
04 one step beyond
05 baby plase don't go
06 these boots were made for stomping
http://rapidshare.com/files/102414013/Broncats_-_Zombie_Trash_Tracks__demo_tape__Spanish_Psycho.rar
http://www.myspace.com/broncats