DIVINO BASTARDO
#Chile#

Genre: Horrorpunk/Darkpunk



Band Members
: INFERNO VOCALS & CHORUS +DOC.SCAT+ +RUFFOBASTARDO+ +LEYLATRIXX + PERVERT GUITAR: NECROINSANUS++++ HORROR BASS: DANCHAOS++++ HORRORDRUMS: BLOODFERATUS+++ VIOLIN: DEADVIOLIN++++
Influences
: SLAUGHTER AND THE DOGS, THE JAM, THE DAMNED, NEW YORK DOLLS, THE CRAMPS, BUZZCOCKS, ADAM AND THE ANTS, DEMENTED ARE GO, THE METEORS, CHRISTIAN DEATH, LOKILLO Y LOS TROGLODITAS, VULPESS, SINIESTRO TOTAL, DEAD KENNEDYS, ZOMBINA AND THE SKELETONES, GG ALLIN AND THE MURDER JUNKIES, NINA HAGEN, ALASKA Y LOS PEGAMOIDES, ESKORBUTO, VAROUKERS, THE PLASMATICS AND WENDY O WILLIAMS, ALIEN SEX FIEND, DEVIL DOLL, VICE SQUAD, THE ADICTS, SIOUXSIE AND THE BANSHEES, EVA O, CHAOS UK, PARALISIS PERMANENTE, NICK CAVE AND THE BAD SEEDS, TOY DOLLS, CLASH, IGGY POP, BOWIE, DIAMANDA GALAS, SEXPISTOLS, THE SLITS, SHADOWPROJECT......AND MORE........
DIVINO BASTARDO..+++NEW BLOOD++++ PARA SERES ENGENDROS PERVERSOS,MALDITOS,DEGENERADOS ,SUCIOS,OBSENOS... INFIERNO TERRENAL PARA HORRORIZADOS MORTALES QUE OBSERVAN DE REOJO EL MORBO POR SOBRE SUS NARICES........... DIVINO BASTARDO++++PERVERSION Y LUJURIA MACABRAMENTE BIZARRA++++++++++++++++
DIVINO BASTARDO se perfila como una banda de culto..
hoy en dia la nueva sangre la componen 7 engendros ..directamente condenados al infierno que ya estan dando que hablar..
divino bastardo .
la nueva sangre..ya corre por las calles...perversion y lujuria macabramente bizarra.!!!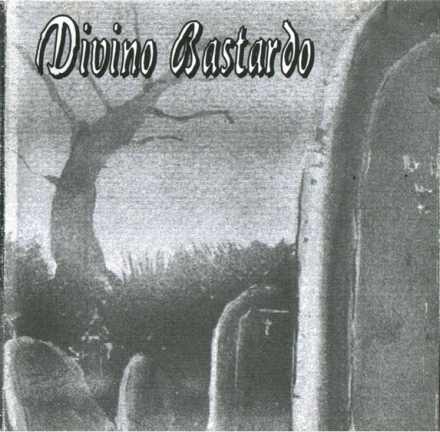 Divino Bastardo - Demo

[mp3 192kbps Inc. Covers]
1. Adictos a la lujuria (Paralisis Permanente)
2. Adictos a la lujuria (Paralisis Permanente)
3. Camara Mortuoria
4. El baile de los zombies
5. El baile de los zombies
6. Hombre Lobo
7. La virgen revoltosa
8. Maniki
9. Mejor ke humano
10. Ratas Rabiosas (eskorbuto)
11. Rock and Roll en el cementerio
12. Rock and Roll en el cementerio
13. Un dia en Texas (Paralisis Permanente)
14. Me gusta ser una zorra (Vulpess)

http://rapidshare.com/files/138190938/Divino_Bastardo_-_Demo.rar
http://www.myspace.com/divinobastardo